Canadian Soles | 10 Pack | (150-180g) per sole | BULK DEAL
This fish has a beautiful white flesh and a delicate mild & sweet flesh, which falls right off the bones which makes it especially satisfying and easy to eat. Our soles are pre-dressed meaning that they have had their skin and fins removed making them ready to cook hassle-free in minutes. Order 10, prepared and ready to cook, soles online and get them delivered straight to your door.
Availability: 19 in stock
Each order will receive a pack of 10 x (150-180g) Soles

Blast frozen 

Pre-dressed (Fins removed, skinless)

Vacuum-packed 
Delivery Info
We delivery in Cape Town, Johannesburg and Pretoria. Delivery times, dates and prices vary from location. Please look at the delivery info page for a more detailed breakdown on these topics.
Your product will delivered in a polystyrene cooler box, which is use commonly in the seafood industry to maintain temperature and more importantly quality. This helps ensure a seamless, cold-chain delivery process.
Cooking
The sole is one of those fish that the less you do with it the better it is. Due to its white moist flesh, it retains its flavour and its firmness beautifully. This firm-fleshed white fish can be baked, sautéed, stuffed, and poached. We recommend cooking this lean fish with butter, white wine, or your favorite sauce to maintain moisture and prevent your filet from drying out.
Customer Reviews
Write a Review
Ask a Question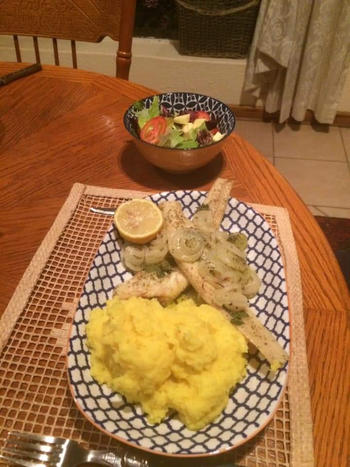 27/08/2021
I recommend this product
Soulful Soles
Heavenly soles. The marrow of fish species!!
Cobus O.

ZA
04/10/2021
I recommend this product
soles
The best soles ever
Alida C.

ZA
27/09/2021
I recommend this product
Sole
Great fish for a reasonable price.
Henk S.

ZA
10/09/2021
I recommend this product
Fresh and delicious
These were so fresh and delicious, I can't wait to order more.
Melanie D.

ZA
16/08/2021
I recommend this product
Candian Soles
Lovely succulent fish.
Mardelyn C.

ZA