Skinless, Boneless Kingklip Fillets (500g)
Our popular Kingklip fillets are skinless and boneless – making for quick preparation and easy eating. The raw flesh varies from a pearly white to a delicate rose colour and cooks to a perfect milky white. Order 500g pack of premium Kingklip fillets ready to cook, delicious Kingklip fillets and get them delivered straight to your door.
Out of stock
Email when stock available
You will receive a pack 2-3 fillets (180-250g per fillet)
Skinless, Boneless (prepped)
Blast frozen 
Vacuumed pack 
SASSI green Listed

 
Delivery Info
We delivery in Cape Town, Johannesburg and Pretoria. Delivery times, dates and prices vary from location. Please look at the delivery info page for a more detailed breakdown on these topics.
Your product will delivered in a polystyrene cooler box, which is use commonly in the seafood industry to maintain temperature and more importantly quality. This helps ensure a seamless, cold-chain delivery process.
Cooking
When cooked, the portions are firm and flake beautifully. Kingklip has a slightly sweet meaty flavour which takes extremely well to seasoning and sauces.
We suggest oven baking, braaing pan frying these fillets, in a lemon butter sauce. Oven baking gives you more control over the temperature, which will help with overcooking.
Sustainability
These fish are found in rocky, sea-shelf environments. It is a Long-lived fish found in rocky areas along the continental shelf and upper continental slopes. Kingklip is a commercially important species and a popular eating fish amongst South African. Kingklip is caught at the Agulhas Bank off the south coast.
Populations were under pressure and stock levels were severely depleted. Currently stocks are are recovering and are being harvested at sustainable levels. The fishing method of choice is fishing line or "Hake demersal longline" that is set on the seabed with baited hooks around 1.5 metres apart. The lines can stretch over 10 kilometres.
Please have a look at SASSI website for a more detailed description on the sustainability for kingklip in South Africa.
Customer Reviews
Write a Review
Ask a Question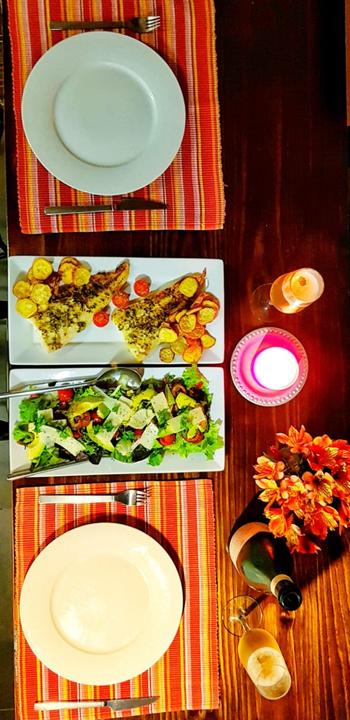 02/12/2020
I recommend this product
Fresh kingklip
Awesome,I will be placing a repeat order thank you
Geoffrey L.

ZA
14/10/2021
BonelessKingklip Fillets
Absolutely loved the Kingklip Fillets.
Brenda R.

ZA
27/09/2021
I recommend this product
Kingklip Fillets
Honestly, I'm rather fussy about fish and I've always said I'm not exactly a kingklip fan.....that was until I was gifted some of these fillets! It's simply the best kingklip I've ever had! Can't wait until you've got more stock!
Ms K.

ZA
20/08/2021
Lungisa M.

ZA
17/08/2021
Kingklip
Fabulous taste and Easy to prepare
Harry S.

ZA